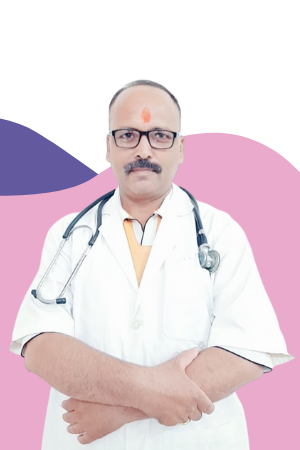 Vaidya Dharmendra Mishra
B.A.M.S.
Bachelor of Ayurvedic Medicine and Surgery
Education
Ayurvedacharya, CCP(Panchkarma), CCK(Ksharsutra),  CCEM(Emergency Medicine), CCD(Dermatology) 
Expertise
Cancer, HIV, Kidney, Hepatitis B and C, Joint & Spine, Infertility, Diabetes & Thyroid, Dermatology
Vaidya Dharmendra Mishra had completed Ayurvedacharya before working as a senior consultant for cancer & panchkarma specialist in Guruji Rugnalya, Maharasthra.  
After years of experience in OPD at various ayurvedic hospitals, Vaidya Dharmendra joined Lavanya Ayurveda as a cancer specialist and consultant for other medical conditions. He has great knowledge of ayurvedic medicine of compound(yog)  and his area of expertise is ayurvedic cancer and incurable diseases and ayurvedic medicine .  
He has started at dedicated ayurvedic cancer treatment and  consultancy for other incurable disease at Lavanya ayurveda Lko up.  This is a unique facilities and one of its kind in whole india and state of  up.