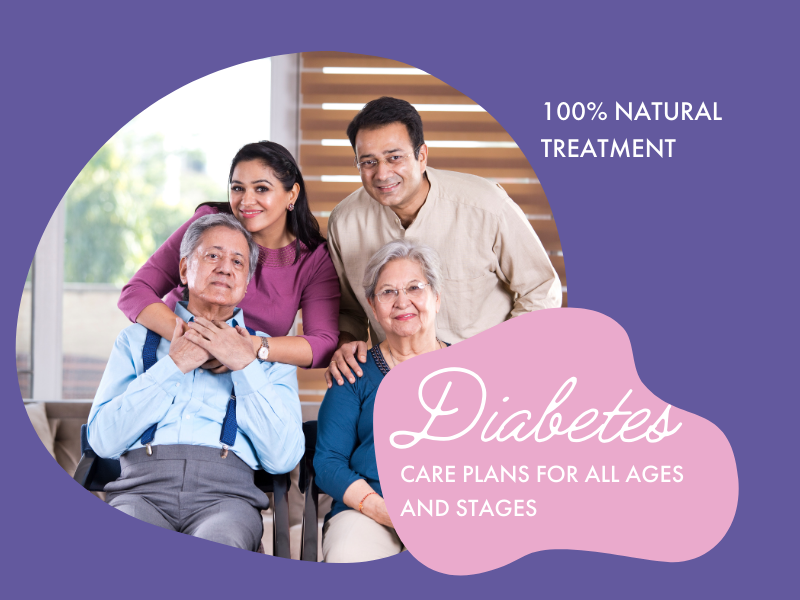 Reverse Diabetes The Natural Way
Diabetes is one of the most common diseases worldwide which is caused due to high blood sugar. Diabetes can be hereditary or can be triggered due to lifestyle changes. There are two types of diabetes – Type 1 and Type 2. Type 1 diabetes is caused due to the body's inability to produce insulin and requires use of insulin. Type 2 diabetes and Prediabetes, the body does not react to insulin the way it once did. Type 2 diabetes is reversible with the right care. At Lavanya Ayurveda, we offer a structured and affordable diabetes treatment so that most people can benefit from it.
Why Choose Ayurveda for Diabetes Treatment
Poor digestion is considered one of the main reasons for diabetes. Ayurveda offers a rich detoxification process and plenty of powerful herbs and formulations which are known to help dependency on medicine and control diabetes. With ayurvedic treatment and a healthy lifestyle change, one can control type 2 diabetes and pre-diabetes stage and avoid lifelong medication.
Diabetes treatment at Lavanya Ayurveda
Lavanya Ayurveda offers a simplified diabetes treatment that requires minimum visit to the hospital. Our doctor and team create a panchkarma and diet plan along with exercises which can quicken your reversal process.  If you are looking for diabetes treatment in Lucknow, we offer a completely natural treatment without affecting the quality of life. Our team believes in consistent follow-up and we ensure our patients benefit from the treatment. Based on the age and stage of diabetes, the treatment time varies person to person.