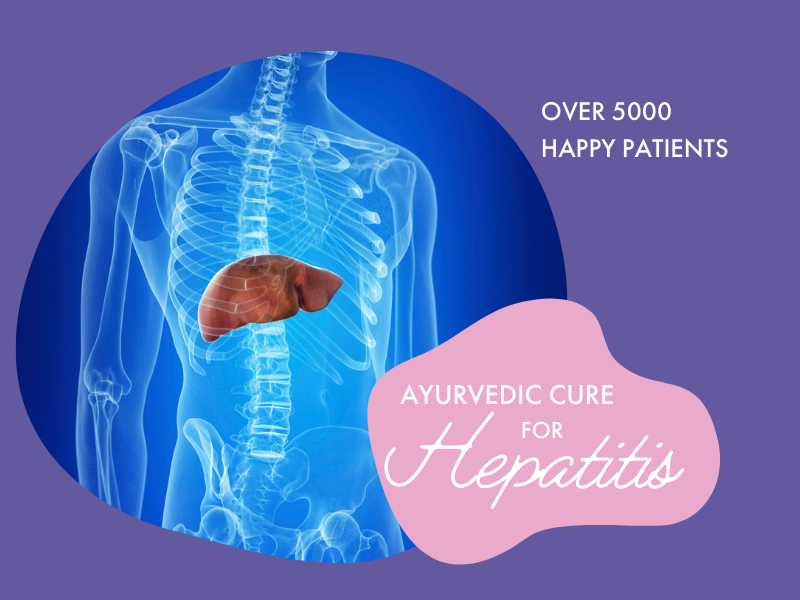 Redefining Hepatitis Treatment
With Ayurveda
Hepatitis is a medical condition of the liver caused due to the presence of inflammatory cells in the liver tissue. Hepatitis can lead to a variety of changes in the body which can lead to inferior quality of life. Patients experience fatigue, loss of appetite and sometimes may even get jaundice. Hepatitis can be acute or chronic if left untreated. Lavanya Ayurveda offers a completely natural ayurveda based hepatitis treatment in India. Our treatment focuses on treating the root causes and restoring balance in the liver.
Treating all types of Hepatitis including Hepatitis C with the wonders of Ayurveda
Why treat hepatitis early?
Hepatitis is a critical medical condition which is hard to detect until it becomes chronic. Unattended medical condition can lead to cirrhosis and other liver related diseases like fibrosis and cancer. While there are many causes of hepatitis, it is important to treat hepatitis from its source for long term relief. Hepatitis can be caused due to alcohol, smoking, ingestion of certain medicines or can be sexually transmitted.
Why Choose Ayurveda for Hepatitis Treatment
Excellent Results even in cases of Hepatitis C
No Side Effects. 100% Natural Treatment.
Based on thorough research and clinical study
Over 5000+ Successful Cases
Cost-effective
Ayurveda for Hepatitis Treatment in India
Ayurveda has been very effective in hepatitis treatment. Our treatment focuses on restoring balance in ranjaka pitta. Known to be one of the root causes of Hepatitis, disorders in ranjaka pitta can be corrected with our ayurvedic formulations and procedures. We have a high success rate in all types of hepatitis and hepatitis C treatment in India. Our 360 degree treatment plan includes cleansing procedures, restoring balance, yoga and lifestyle management. If you are looking for hepatitis treatment in India, please consult our doctor for best advice.