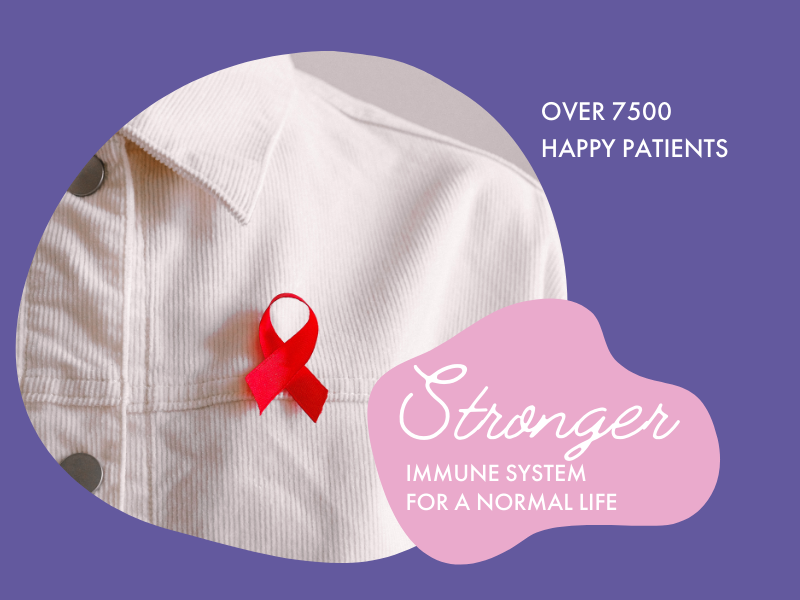 HIV Positive is not the end!
AIDS is a very disease that weakens the entire immune system and makes the patient vulnerable to infections and diseases. AIDS happens through the virus HIV which can be transmitted through exchange of body fluids. Apart from ART, Ayurveda and plant-based herbs are considered one of the most promising HIV treatments in India.
With Ayurveda, your body stands the best chance to fight HIV
Ayurveda as a supplement for ART 
While it is considered a taboo in India and not many treatment options are available, people with AIDS can benefit from ayurveda widely. Ayurveda not only brings balance in the body but also strengthens the immune system helping HIV infected people have a better and safer life.
Why Choose Ayurveda for HIV Treatment
LAA is a herbomineral drug that is under patent process. This drug has anti-HIV properties, synergistic effects and less toxic effects. In this present investigation authors have tried to determine the efficacy study of a new Herbomineral drug LAA in HIV infected patients.
No Side Effects. 100% Natural Treatment.
Can be used in combination with ART medicines
Over 7500+ Successful Cases
Improves both physical and mental strength
Siddha Treatment for HIV at Lavanya Ayurveda

Beside traditional and herbal medicine, Siddha medicine is also a one among the great heritage of India. According to Siddha medical science, the Universe originally consisted of atom which contributed to the five basic elements, viz., earth, water, fire, air and sky which correspond to the five senses of the human body and they were the fundamentals of all the corporeal things in the world.
The uniqueness of Siddha medicine is providing permanent cure of certain chronic diseases. which are considered as a non curable. In addition to herb and animal products, Siddha system also uses metal and mineral products such as Parpam, Chendooram, Chunnam etc. Mercury and gold based Siddha drugs play a vital role in the management of chronic diseases in the Siddha system. Siddha formulations are a mixture of organic-inorganics and provide synergistic action with less toxicity.